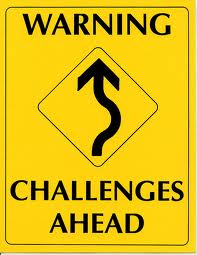 A recent opinion of the California Court of Appeal (click here to read) reversed a trial court's decision to award attorney fees to the prevailing defendant homeowners in a real estate non-disclosure case. The reason: the standard California purchase agreement that included an attorney fee provision also required that the parties participate in mediation or forfeit the right to request an award of attorney fees. The court of appeal held that the mediation requirement was a condition precedent and since the defendants refused plaintiffs' request for mediation, they were not entitled to an award of attorney fees after prevailing on a motion for summary judgment.
Defense counsel had his reasons for not wanting to participate in a mediation at the time it was requested: (1) he wanted do some discovery "so they could file a Motion for Summary Judgment to avoid mediation, settlement conference and trial"; and (2) the plaintiffs had not offered mediation to the defendants prior to filing the lawsuit. In reversing the trial court, the court of appeal responded to these two arguments as follows:
Discovery
"This leaves the alternate arguments that the [defendant homeowners] were entitled to demand discovery responses first because they wished to pursue their motion for summary judgment to make mediation more "meaningful," and because mediation without discovery responses was a "waste of time." The [defendants] are entitled to act on these convictions as a matter of strategy. The [defendants], however, do not explain how the contractual language allows for these as excuses to the requirement of assenting to mediation in order to recover their legal fees. The requirement "is designed to encourage mediation at the earliest possible time" … opponents accordingly are not entitled to postpone it until they feel that they have marshaled the strongest possible support for their positions in litigation and mediation. Moreover, there is a strong public policy in the promotion of mediation ""as a preferable alternative to judicial proceedings"" in a less expensive and more expeditious forum…The costly and time-consuming procedures connected with discovery are thus not a necessary adjunct to mediation proceedings that a party can demand before participating. These excuses are therefore inadequate as a matter of interpretation of the contractual provision in light of the policy it promotes."
Plaintiff Failed to Request Mediation Prior to Filing the Lawsuit
"…thus is not authority for the inverse proposition that an initiation of litigation otherwise does negate any duty to participate in mediation, as the [defendants]argue without any supporting authority…This inverse proposition runs afoul of the language of the parties "standard form purchase agreement at issue here: "If…any party commences an action without first attempting to resolve the matter through mediation, OR refuses to mediate after [the making of]a request…, then that party shall not be entitled to recover attorney[] fees…." (Uppercase type & italics added.) The parallel structure of this language simply is not susceptible of a reasonable interpretation that a mediation request must precede the initiation of the litigation"
Lessons Learned
1. When mediation is a condition precedent to an award of attorney fees in a contract, parties should participate in the mediation or at least be aware that failure to do so could prevent them from receiving an award of attorney fees.
2. Such provisions trump other strategic considerations like discovery and summary judgment motions.
3. Plaintiff's failure to request mediation before filing a lawsuit in accordance with the contract does not excuse defendant from refusing to participate in a post-filing mediation when requested to do so by the plaintiff.
4. A party wishing to maintain control over the timing and strategy of when to participate in mediation may want to modify the language of such standard California purchase agreements.